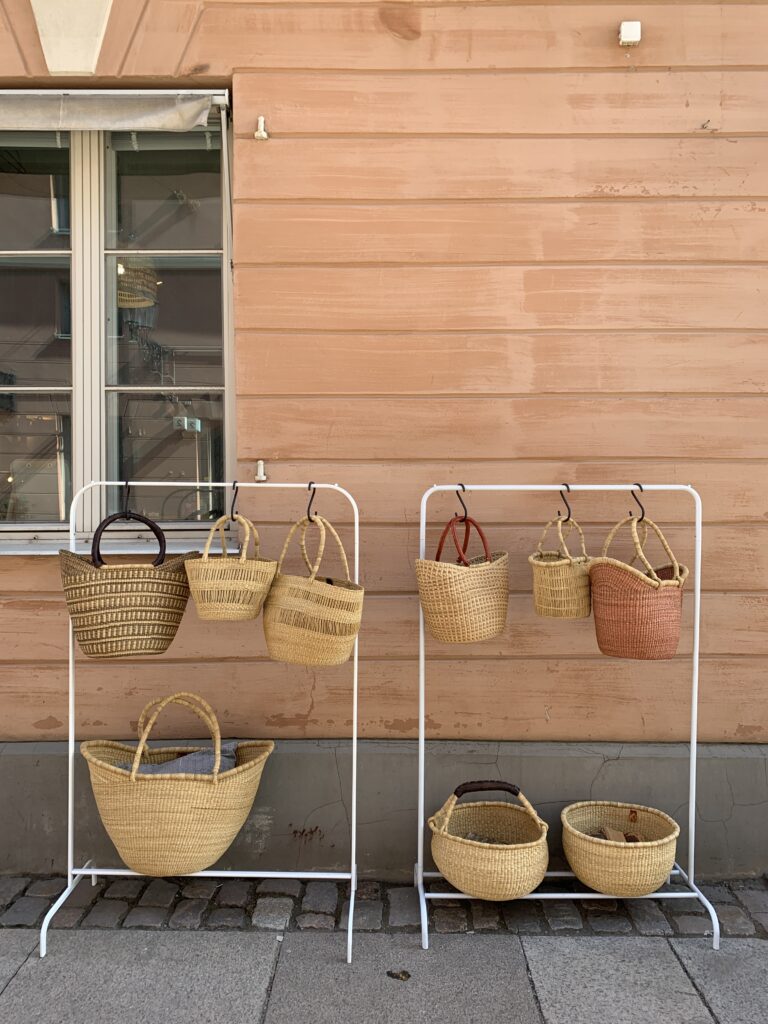 Kevät on täällä ja Kokorin pop up -kauppa on palannut Torikortteleihin!
Löydät meidät tällä kertaa osoitteesta Katariinankatu 1 (Kauppatorin kupeessa)
Pop up on Katariinankadulla noin juhannukseen asti
Meillä on toistaiseksi meneillään KEVÄTALE
Kaikki korit myymälässä ja verkkokaupassa -20%
Myymälässä on laajempi valikoima kuin verkkokaupassa
– jos et näe haluamasi tuotetta, tule käymään tai ota yhteyttä somessa tai sähköpostilla!
Myymälästä löytyy myös kakkoslaatuisia koreja jopa -50% alennuksella
Tule tekemään mahtavia korilöytöjä!
Nähdään keväisissä koritunnelmissa!
TERVETULOA 
Katariinankatu 1, 00170 Helsinki
Myymälä on avoinna ti-pe 11-18, la 11-16
Minikori (20€) lahjaksi yli 80€:n ostoksiin
LIITY KOKORIN SÄHKÖPOSTILISTALLE
niin saat tiedon tulevista myyntitapahtumista, verkkokaupan uutuuksista ja tarjouksista
SEURAA KOKORIA INSTAGRAMISSA JA FACEBOOKISSA
♢
Spring is here and our pop up shop is back in Torikorttelit!
You can find us near the Market Square on Katariinankatu 1
The shop is open until Midsummer
We are having a SPRING SALE at the moment
All baskets 20% off in-store
and online
Please note we have a larger selection in-store
– if you don't see a product you are looking for, visit the shop or send us a message!
We also have stock/sample sale baskets for up to 50% off in-store
Come and make great finds!
WELCOME
Katariinankatu 1, 00170 Helsinki
Open Tue-Fri 11-6, Sat 11-4
FREE mini basket (20€) with purchases over 80€
JOIN OUR EMAIL LIST
to hear about our upcoming pop up events, online store updates and offers