KOKORI is a small Finnish enterprise that produces handwoven baskets through direct, responsible and long-term engagement with villagers in northern Ghana. We aim to support sustainable development in the smallholder farmer communities through fair payment for the women weavers. Basket weaving is an important extra income source for farmers in Northern Ghana where the dry season is very long. The tight weaving technique of the resilient natural straws makes the baskets very durable and flexible. Every basket is a unique piece that takes several days of work. All our baskets are fully handcrafted and naturally made.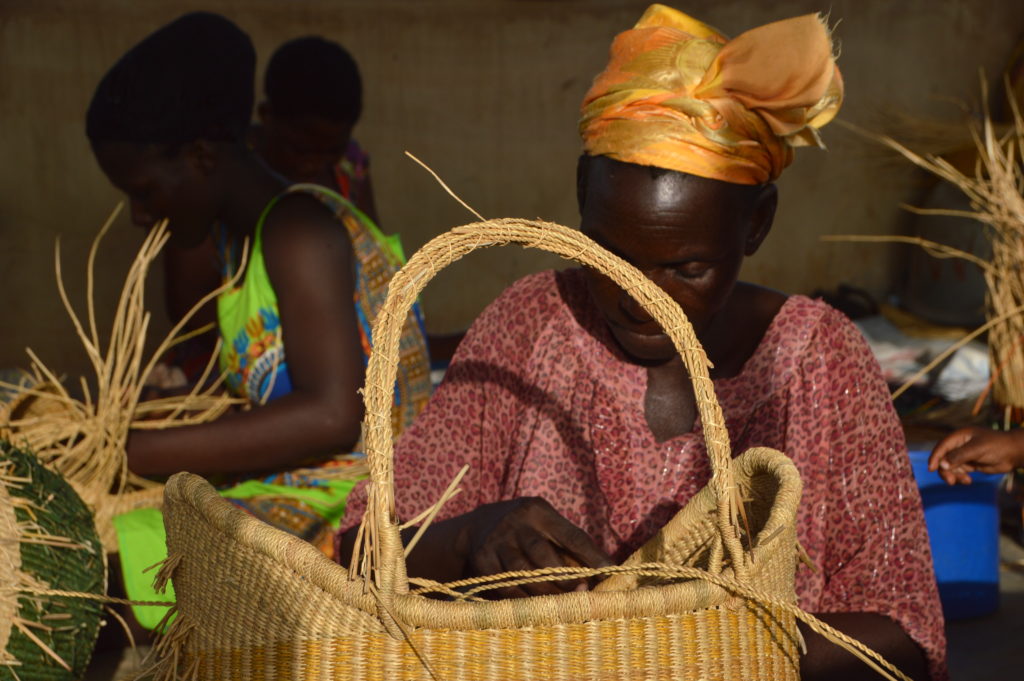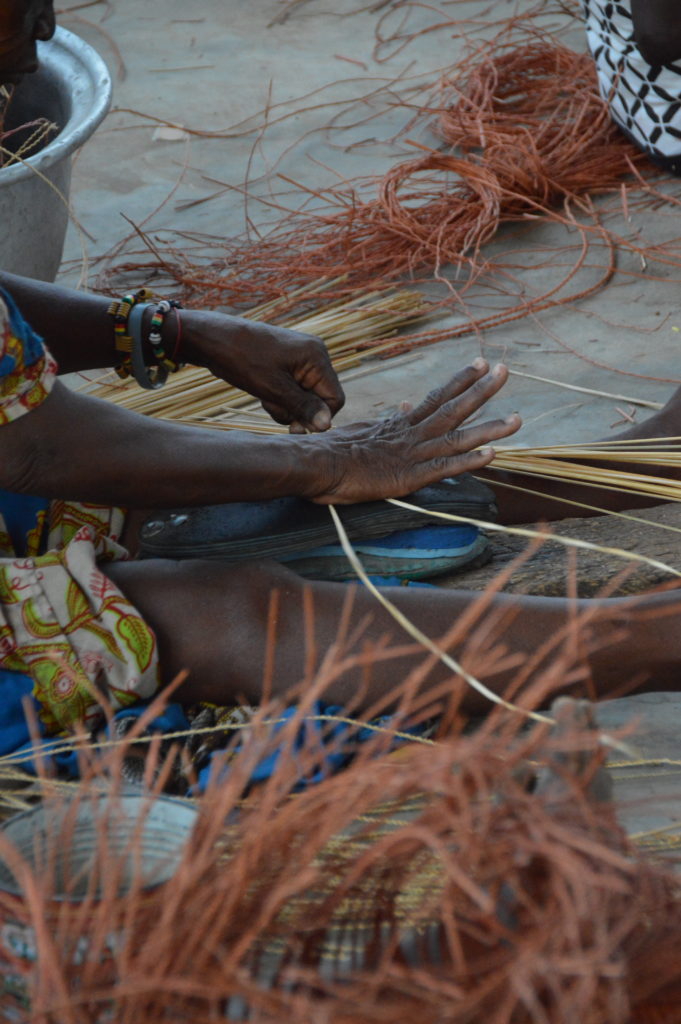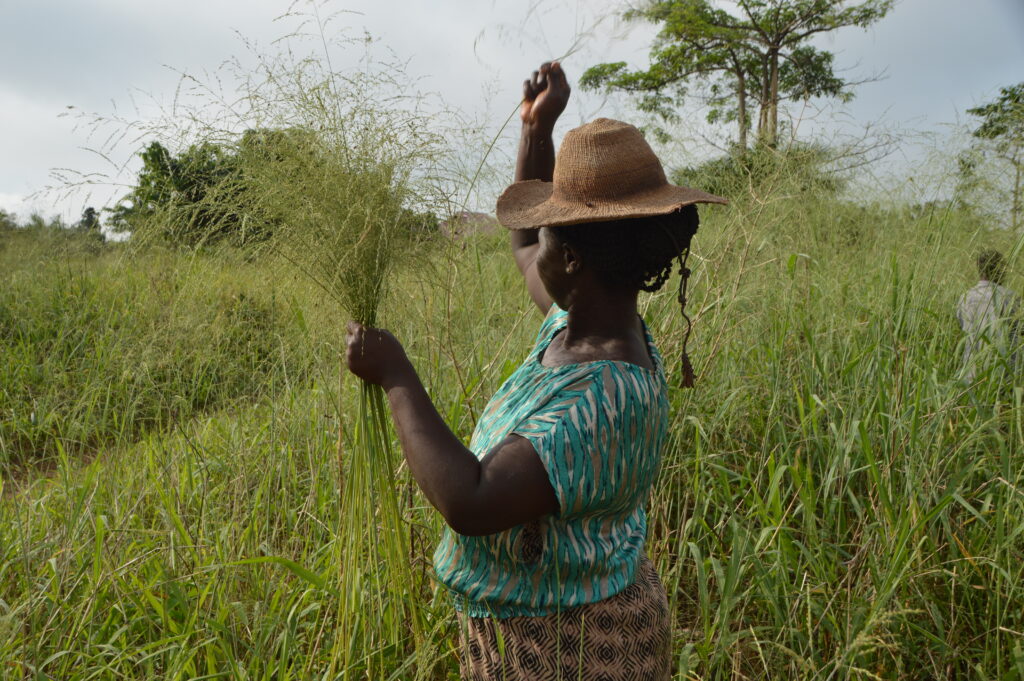 THE MATERIAL from which the baskets are made of is a straw that grows wild in Ghana (Panicum grass). Each straw is individually handpicked and trimmed. The straw is dried in the sunlight for several days until it gets it beautiful faded colour.
Each individual straw used for the basket is split and rolled in different ways before the weaving of the basket starts. When the weaving is finished, the work is finished by neatly cutting the ends of the straws one by one. Making a basket is a process that can take anywhere from 3 to 4 days to two weeks, depending on the size and shape of the basket and the weaver's experience. Basket weaving is a craft that requires a lot of time, dedication, perseverance and creativity.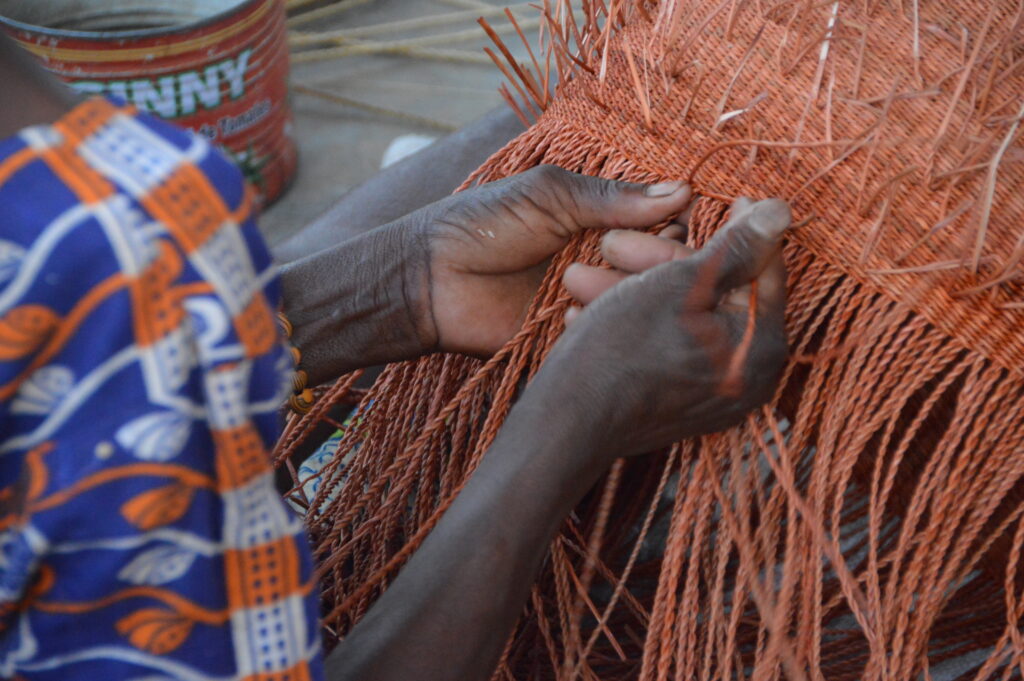 All our coloured baskets are naturally dyed. For example, the red colours are derived from dried sorghum leaves. The handsewn leather on the handles is local goat leather, also naturally dyed. The leather protects and strengthens the handles of the basket. The baskets are thus completely handmade from natural materials, no chemicals have been used in their production.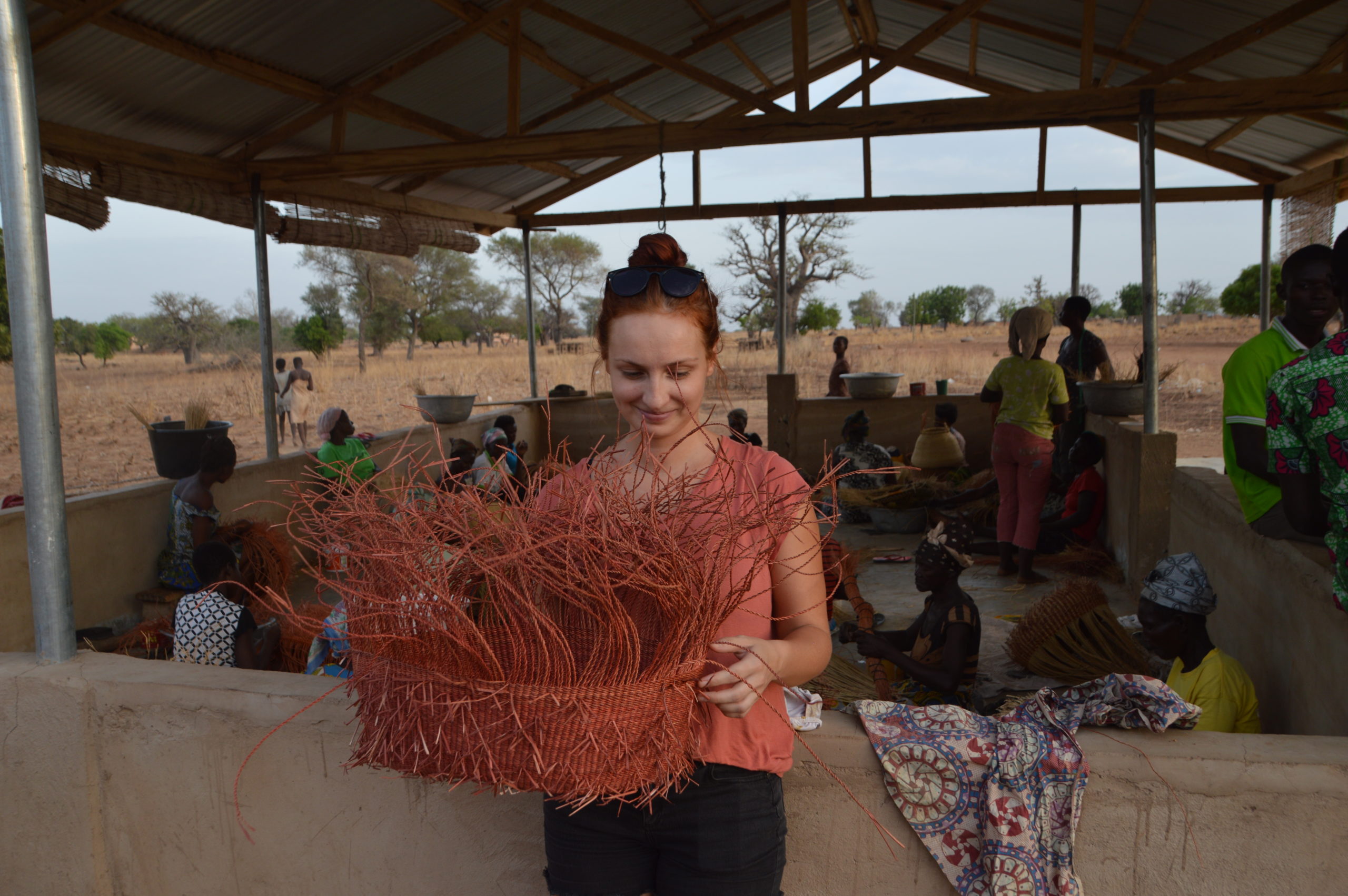 Carolina Runeberg has studied Development Studies and worked in Ghana with development NGOs. After finding the basket production in Northern Ghana in 2019 and falling in love with the baskets and craftsmanship, she got the idea to start her own responsible business that would support the entrepreneurship and livelihoods of the basket weavers and encourage grassroots development in the local communities. Carolina's vision for KOKORI was to combine interests close to her heart: development work, women's empowerment, and interior design. Carolina has designed the baskets to suit a Nordic style, with simple shapes and patterns and naturally dyed earth colours. Each basket is a unique piece, no two baskets are fully alike. KOKORI's collection therefore lives and develops continuously.